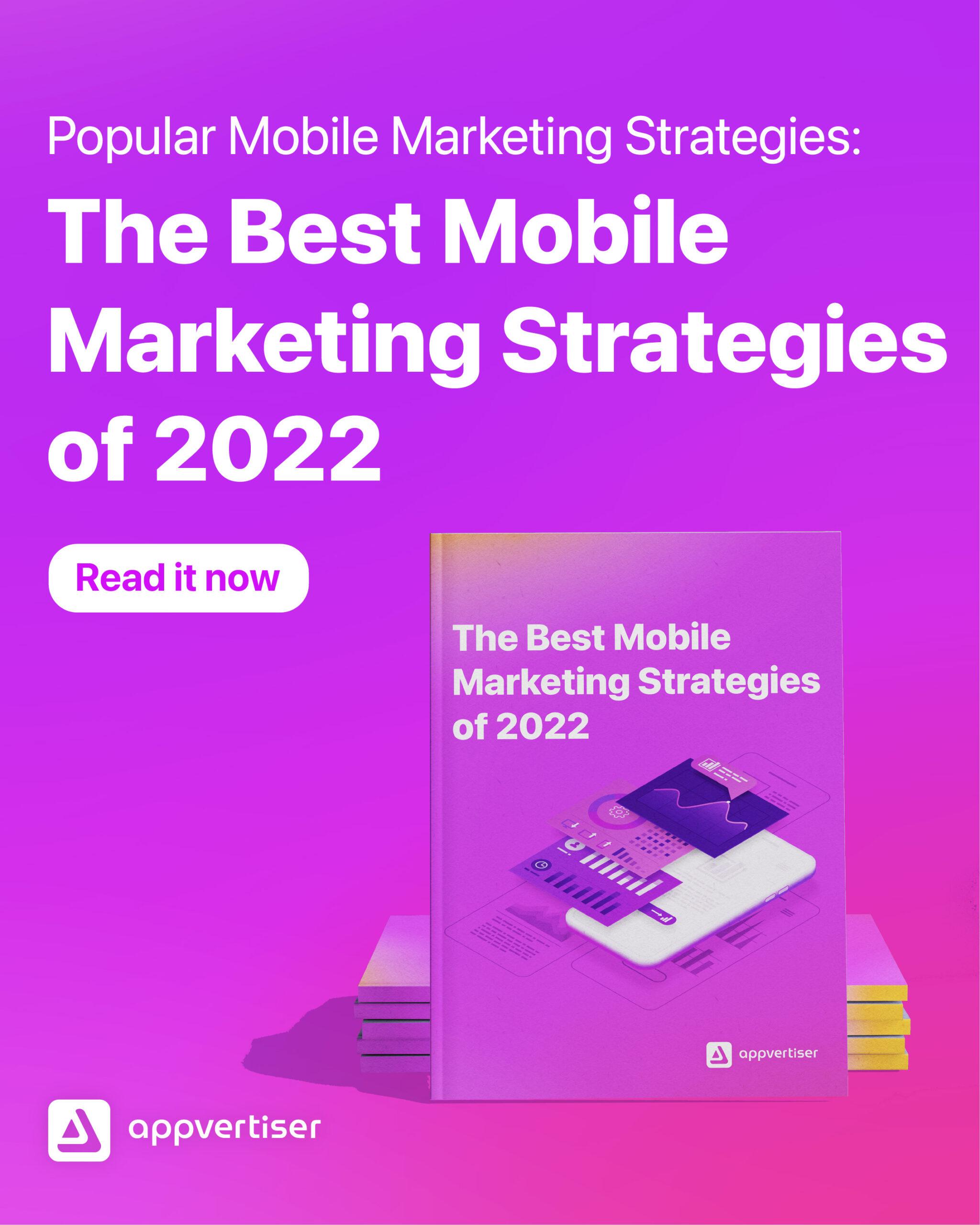 Popular Mobile Marketing Strategies
Introduction
Every day, mobile device (e.g., smartphone, tablet, etc.) usage continues to soar to all-time highs. In fact, the number of mobile devices worldwide is expected to grow to over 18 billion by 2025. Therefore, implementing effective mobile marketing strategies has become an imperative for digital marketers and mobile app developers, especially in today's landscape. What is the main focus in terms of mobile marketing strategies, you may ask? Mobile marketing is a type of marketing that "encompasses all interactive multi channels that advertisers use to communicate and promote with consumers via their mobile devices or networks." Mobile marketing and mobile growth marketing are gaining popularity faster than ever before.
Benefits of Mobile Marketing
The advantages that come with mobile marketing cannot be easily disregarded. To illustrate, mobile marketing allows for immediate results, the reaching of wider-than-before audiences, and an increased potential for attaining virality. On top of all this, it is easy to use! Despite its many benefits, however, it is important to note that key steps must be taken when approaching mobile growth on holidays.
Overall, the types of personalized mobile marketing strategies and tactics you use can dictate the efficacy of your mobile growth efforts. Below, we have composed a list of the most popular mobile marketing strategies 2022 that are sure to help your company see newfound growth.
1 – In-App Marketing & In-Game Marketing
Since the late 1970s, video games have been slowly evolving, eventually spearheading its way into the console, personal computer, and, most importantly, mobile landscape. Currently, roughly 43% of the time spent on smartphones is used to play mobile games. For this reason, in-app marketing and in-game marketing will play an unquestionably integral role in your overall mobile marketing efforts.
What is in-app marketing, however? In the context of mobile marketing strategies in-game mobile marketing is an advertising approach designed chiefly to display banner ads to your target audiences on mobile games. You have likely witnessed such ads yourself while playing your favorite mobile games or using your beloved apps. That's why you'll likely understand their effectiveness first-hand. While app marketing can be done manually, there is a more efficient way of carrying it out, which is through app marketing automation tools. Additionally, you can gauge your mobile marketing efforts using the best mobile app KPIs.
Tapjoy, for instance, is a mobile advertising and app monetization platform that has the power to drive immense growth to your business!

2 – SMS Marketing (i.e., Short Message Service Marketing)
For your personalized mobile marketing strategies, SMS marketing is a must. So, what is SMS marketing? SMS marketing — also known as short service marketing — is advertising that is carried out via text. SMS marketing examples include the following: welcome messages, promotions, and various reminders.
With an approximate open rate of 100% within the first twenty minutes of being sent, it is an extremely effective way of advertising to mobile device users.
In order to carry out this form of marketing, using SMS marketing platforms, such as TextMagic, can be crucial for your brand.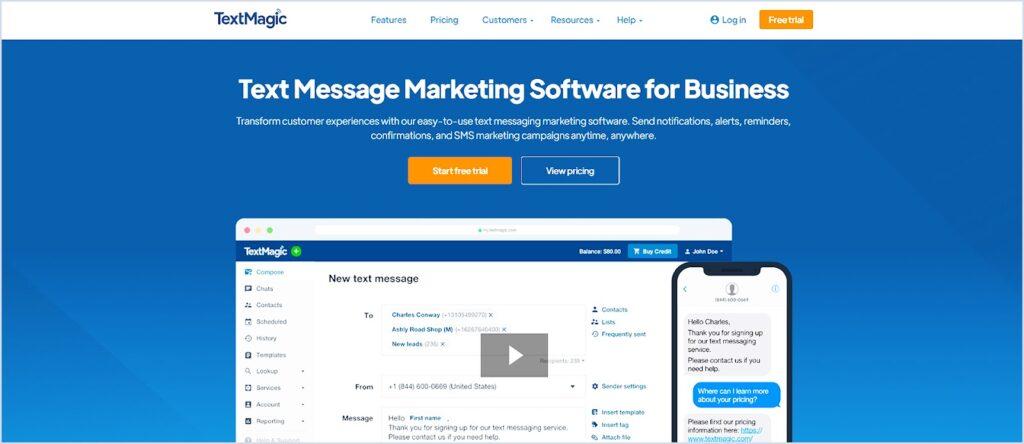 3 – Mobile Friendly Sites
Mobile friendly websites are a must in today's digital world. Making your website mobile friendly not only has many benefits, but, with nearly 55% of website traffic comprising mobile device users, it is an undeniably vital element for any website to have in 2022. Simply put, it is now a set modern-day standard that must be strictly adhered to. If you want to learn more, there are many ways on how to make a website mobile friendly.
Candy crush's website is the perfect example of a mobile-friendly website that can make users take a step back and say, "whoa!"

4 – Mobile Email Marketing
With almost 70% of email marketing campaigns being viewed by mobile devices, email marketing should not solely target desktop users. Instead, it should branch out to mobile users as well.
Firstly, what is email marketing? Also, what's its role in mobile marketing? Email marketing is a digital marketing strategy that enables you to send email messages directly to your email address list comprising your target audience. An email marketing strategy that is optimized for mobile devices (i.e., mobile friendly email marketing) should feature writing that is shorter than ordinary as well as specifically mobile-oriented subjects and preheader text to boot.
Oftentimes, email marketing campaigns are executed using email service providers (ESPs), including the renowned MailChimp or Amazon SES.
Wayfair — a well-known online furniture retailer — has executed excellent mobile-friendly email campaigns in the past.

5 – Geofencing
Geofencing is where mobile marketing gets a bit more complicated. What is geofencing? Geofencing marketing is a clever, yet crafty, location-based digital strategy that utilizes peoples' geographic locations to target them with ads on their smartphones. Say, your business creates a soi-disant boundary for the purpose of geofencing. Whenever an individual enters this hypothetical geographic location, their GPS coordinates are employed in such a way that they receive a notification on their mobile phone featuring your ad.
Impressive, right?
MoEngage exemplifies easy-to-use, promising geofencing software.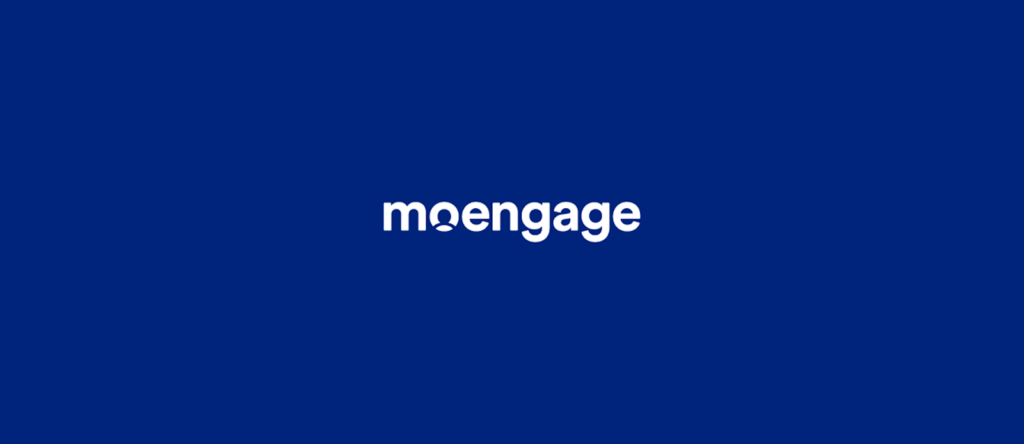 5 – CTV & OTT Ads
While they can be easily overlooked, OTT ads as well as CTV ads can prove to play an essential role in any effective mobile marketing campaign. This is unsurprising, as a staggering 80% of households in the United States contain OTT viewers.
With this said, what does OTT stand for? OTT stands for over-the-top media. CTV, on the other hand, stands for connected TV ads. While the two are closely related, they are not the same. "CTV refers to internet-connected TVs while OTT refers to video content streamed via the internet instead of accessed with traditional cable or satellite TV."
So, what are OTT ads and, more importantly, what is OTT advertising? OTT ads are video marketing efforts featured on over-the-top media (OTT) services, which comprise movie streaming platforms, such as Amazon Prime, Hulu, HBO Max, and the all-so-popular Netflix, which is planning to launch an inexpensive, ad-supported plan in 2023. If you have streamed using Hulu's 'with ads' plan, for example, you've likely seen OTT ads firsthand.
There is a wide array of CTV advertising strategies for mobile apps, which involves targeting geographically, socio-demographic targeting, interest targeting, and retargeting to name a few.
If you would like to execute a CTV or OTT ad campaign for your mobile marketing efforts, Vibe.co can place your company's ads on TV in just five minutes!

Conclusion
All in all, there are so many ways you can use mobile marketing for your company's benefit. Through in-app advertisements and SMS marketing to even the oh-so-novel geofencing, you can reach new users at heights never seen before.
Why not let Appvertiser help you grow your user base with the latest growth marketing and performance strategies?