We are hands-on on all ​​performance marketing channels and manage services for all budget sizes.
Our hands-on Growth Marketing team has managed over $500MM on Performance Marketing Campaigns & Growth marketing experiments.
We are experts in all the User Acquisition channels that you may need: Paid Social (Facebook Marketing, Instagram Ads, TikTok Ads, Google Ads, Native Advertising), Search Ads (Apple Search Ads, Google Search Ads), Programmatic/DSP, Ad Networks, Incent, User Acquisition Re-engagement, and Influencer Marketing.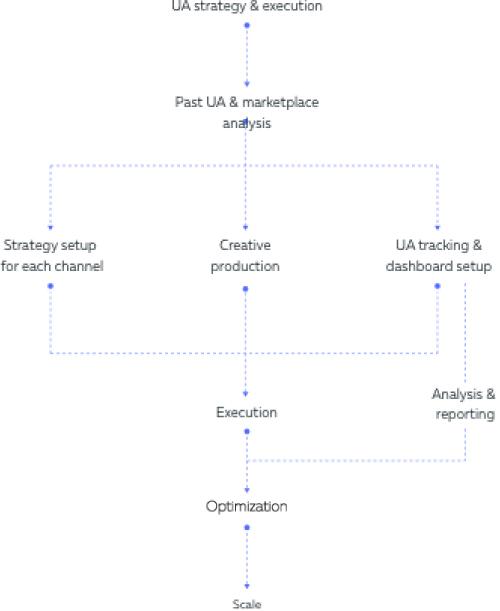 Data is king and we value it a lot in our work.
We have our own analytics solutions and we build customized dashboards for each client to track the performance of their campaigns by channel. All we have to do is get API access to the client MMP and channels.