Playside is a leading game developer that created some of the most innovative and exciting games in the industry. Their portfolio includes the popular titles Dumb Ways to Die, LEGO Batman, Jumanji and many others.
They approached us to grow three specific games: Jurassic Warfare, Animal Warfare and Battle Simulator. These games take you back to the age of dinosaurs, allow you to build your army of animals, and pit different armies against each other. Very fun and different experiences.
They have always been committed to providing the best gaming experience to its users, and this is exactly where we came in.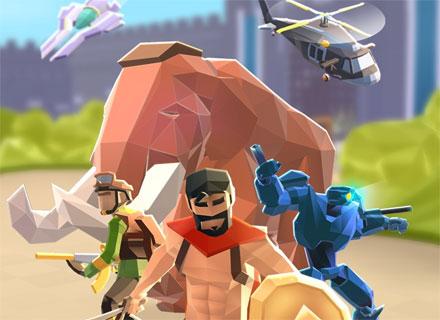 Playside faced a challenging task of increasing user acquisition while maintaining the day zero ROAS goal. In the highly competitive gaming industry, with new games emerging daily, the pressure to survive was intense. The day zero ROAS goal for Battle Simulator was particularly daunting, pushing us to focus on not only acquiring users but also spending very efficiently.